Fianna Fáil's efforts to paint Fine Gael as a party of the elite are fatally undermined by this week's budget…
FIANNA FÁIL'S NEWEST line of attack , which finance spokesman Michael McGrath has been pushing on this website, is that Fine Gael doesn't care about 'ordinary' people.
Given that Fianna Fáil screwed virtually every ordinary person in the country, the irony of this statement will not be lost on many people. This week's budget, as with its predecessors, provided clear evidence that ordinary people are at the heart of Fine Gael's budgetary priorities.
We reduced the rate of USC on low and middle earners from 7% to 5.5%. Low and middle earners are the focus of our tax cuts. That's why there's no relief on earnings over €70,000.
We believe that people should be rewarded for their work and, from January, 42,000 lower earners will no longer have to pay any USC. This means that by next year 450,000 will have been removed from the USC net by this government.
There is also a 50 cent increase in the rate of pay for minimum wage workers on the way. A full time minimum wage worker will see their annual take home pay increase by €708, a 4.2% increase, while a person earning €55,000 will see their take home pay increase by €677 or 1.8%.
The Budget also provided a €550 self-employed tax credit for small business owners, many of whom are just about getting by.
There was also a €3 per week increase in the old age pension, a €5 increase of child benefit and the commitment to provide a second year of free pre-school care, which will significantly benefit working parents and people considering having children.
So much for not caring about ordinary people.
Fine Gael is committed to ensuring that there is work for everyone who can work and that people are incentivised to work.
We also implicitly understand that lower taxes lead to further job creation. More people at work means more money for the State to spend on services like health and education and on providing strong social protection to those who are out of work or unable to work.
Not a party of the elite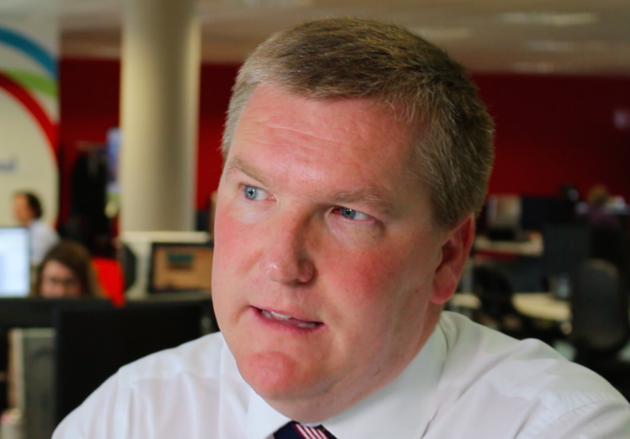 On Fine Gael, Micheal McGrath told TheJournal.ie recently: I don't think they care too much about ordinary people.Source: TheJournal.ie
Michael McGrath is a very capable politician and will probably be the next leader of Fianna Fáil. But I don't believe for one moment that he actually believes the guff he is spouting.
His comments reflect a clear effort to portray Fine Gael as a party of the elite, but Michael Noonan's Budget emphatically debunks that notion.
When I go to a Fine Gael branch meeting I meet a lot of ordinary, decent individuals who care about their community and their country. I am fairly sure that McGrath meets the same kind of people at his local cumann as does every TD when they meet their supporters. I'm sure he and Fianna Fáil care about ordinary people – virtually everyone in politics does – but caring is not enough.
Politicians are not paid to care, they are paid to deliver. Fianna Fáil has failed on this front.
In government it presided over the economic equivalent of a head on car crash. Over 300,000 ordinary people lost their jobs, saw the value of their homes plummet, struggled to pay their mortgages and make ends meet.
This government had a plan. Like all rehabilitation plans it was hard, it required sacrifices, but thanks to the resilience of ordinary Irish people it worked.
Fianna Fáil's alternative budget doesn't stack up. Demographic changes mean that an extra €300 million a year is needed in education and health just to keep the current level of service. Around €267 million is needed to pay for the Lansdowne Road Agreement on public sector pay increases next year. Fianna Fáil did not account for either of these in its costings.
The Irish economy is in recovery but still has a long way to go. The challenge for the next government will be to ensure that the recovery is sustainable and that we don't see a return to boom and bust economics.
The choice facing the Irish people in the forthcoming election is clear: Do you chose a government with a strong record of delivery and a vision for sustainable growth, or take a chance on a party without a plan?
Damien English is Minister of State for Skills, Research and Innovation and a Fine Gael TD for Meath West.